Training Management (TRG)
With teampulse Training Management, keeping track of employee training becomes an easy task. The tool allows the specification of training requirements for every job function, resulting in individual training programs for each employee.

Plan, manage and track trainings as well as qualifications of all your employees. Get automated reminders for expiring qualifications or run a report displaying the training status of the entire company.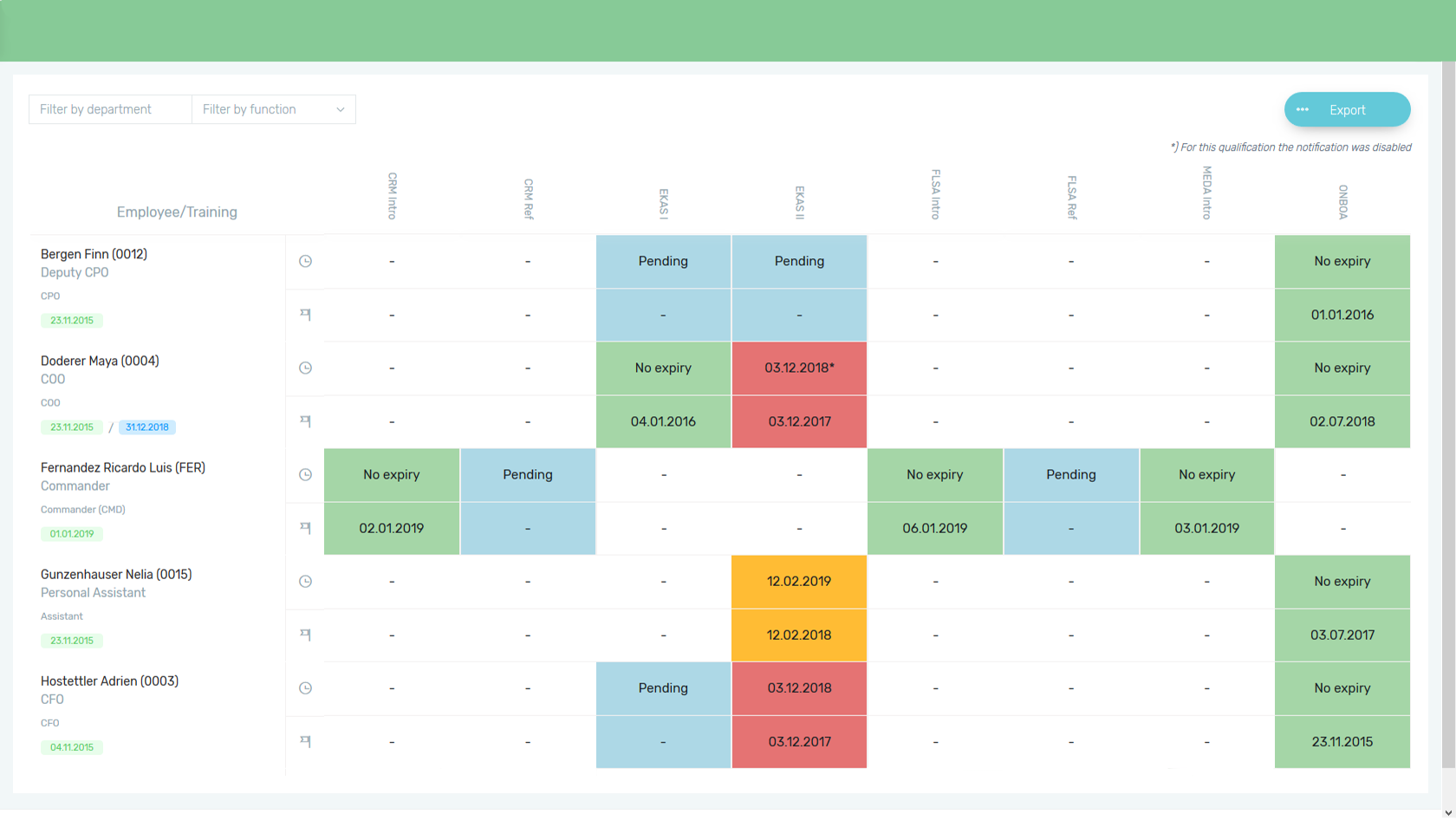 Quality Management (QAM)
teampulse Quality Management is a complete quality assurance management application that supports Quality and Compliance Managers through the fully digital process of planning and managing audits, inspections, or checks as well tracking and documenting corrective measurements to improve the operation or to keep up its quality standards.

teampulse QAM is completely freely configurable, e.g. standards to be checked and applicable classifications.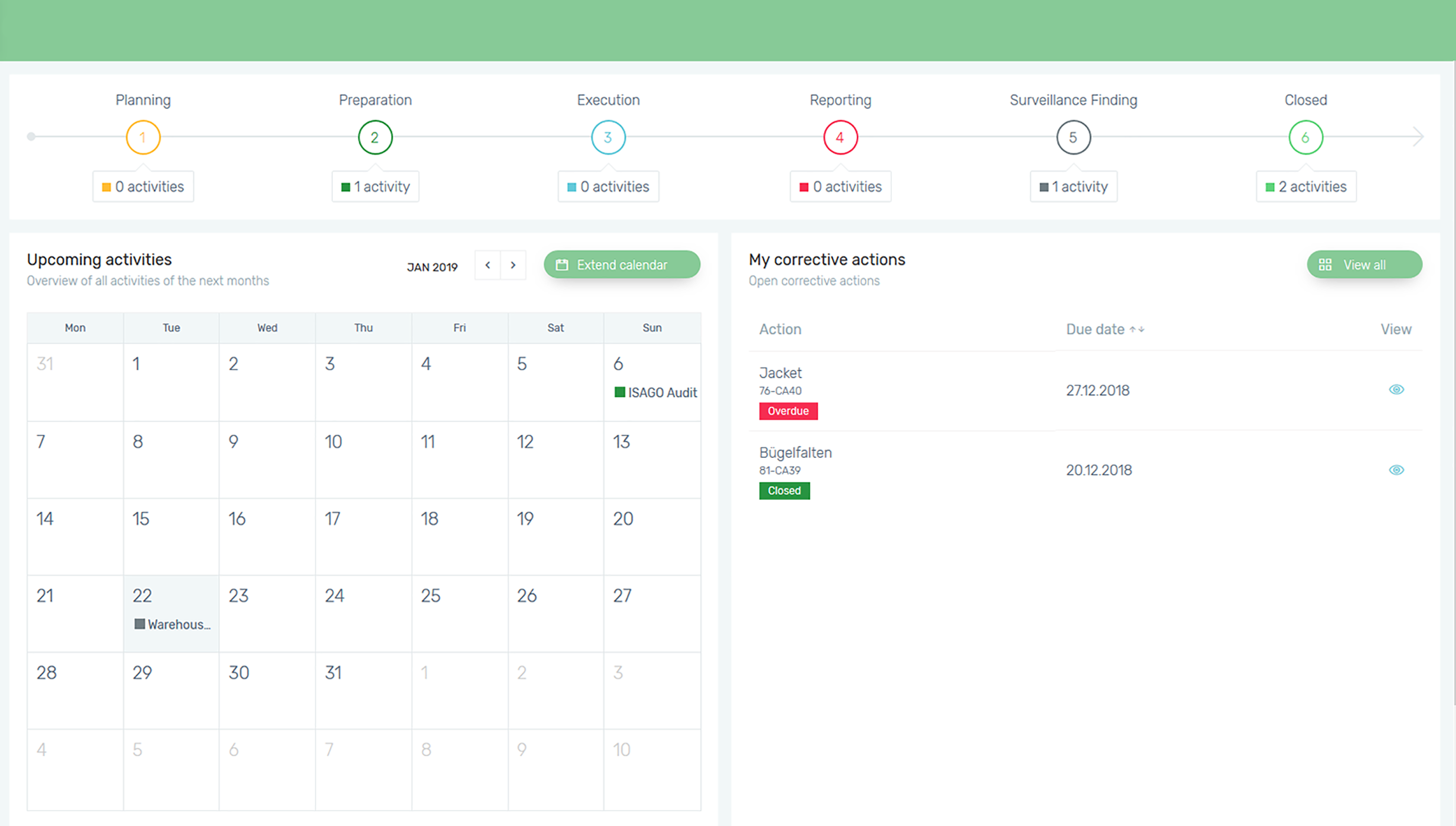 Document Management (DOM)
teampulse Document Management provides an automated way of organising, approving, and accessing your documents. The process landscape allows you to have them organised as part of management processes, core processes, or support processes. Easily link documents to make them appear in different processes by just publishing it once. Manage which user groups can access or manage files.
Incident & Occurrence Reporting (IOR)
With teampulse Incident & Occurrence Reporting employees can report occurrences and incidents to the management. Submitted reports undergo a risk assessment. Corrective actions as result out of the risk assessment can be assigned to the responsible persons within your organisation while the management of corrective actions is completely paperless. The tool further allows the analysis of root causes and to detect processes/conditions in your operation requiring improvments.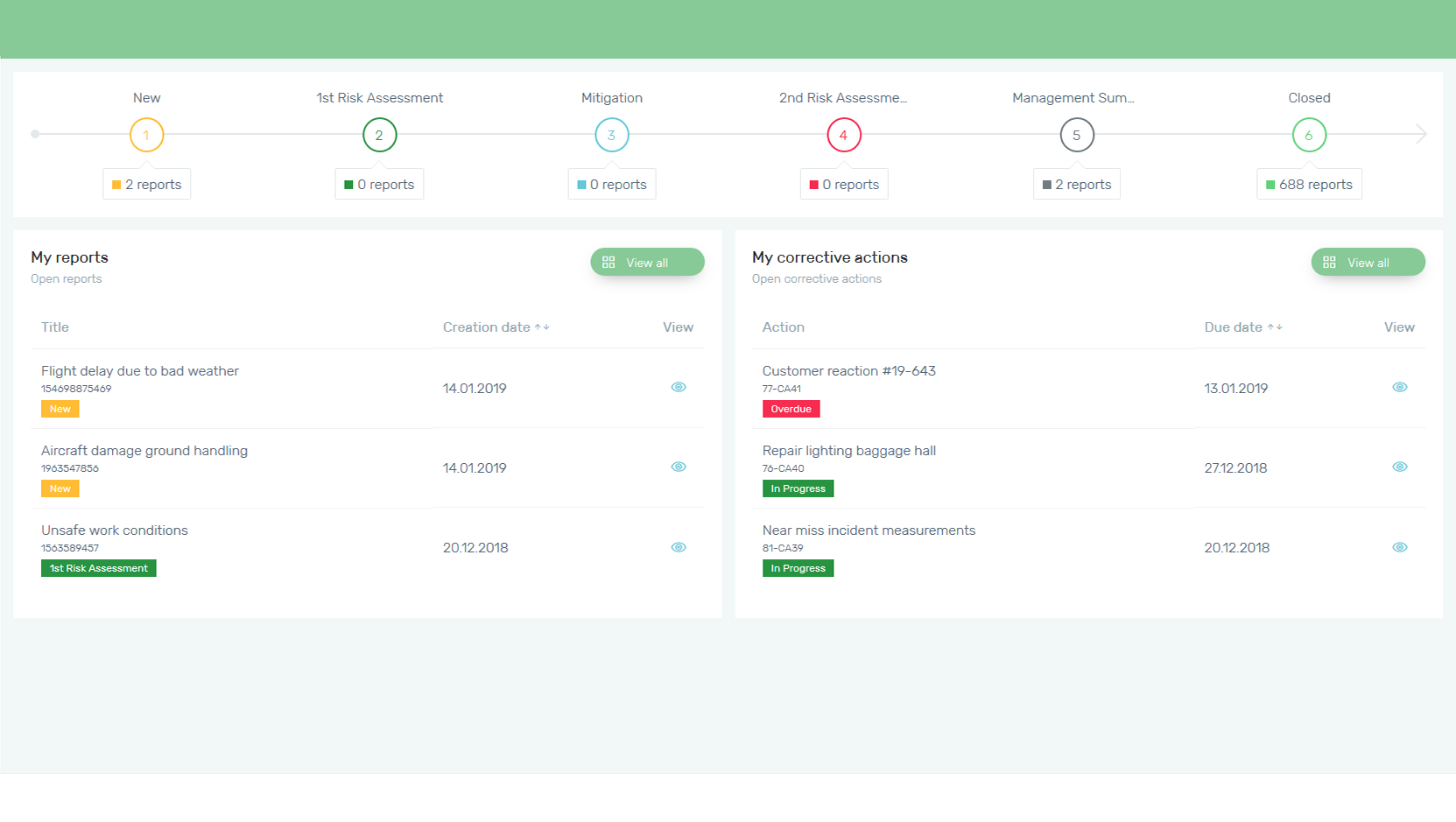 Continuous Improvement Management (CIM)
Continuous Improvement Mamagement is one of the basic principles of a successful quality management and an important factor contributing to job satisfaction. Involve your employees in the optimization of your company processes and results, thanks to CIM. Allow your employees to transmit suggestions and ideas that improve processes or solve issues. But there is more: CIM enables your employees to report quickly and easily defects and grievances, making their working environment safer and more reliable.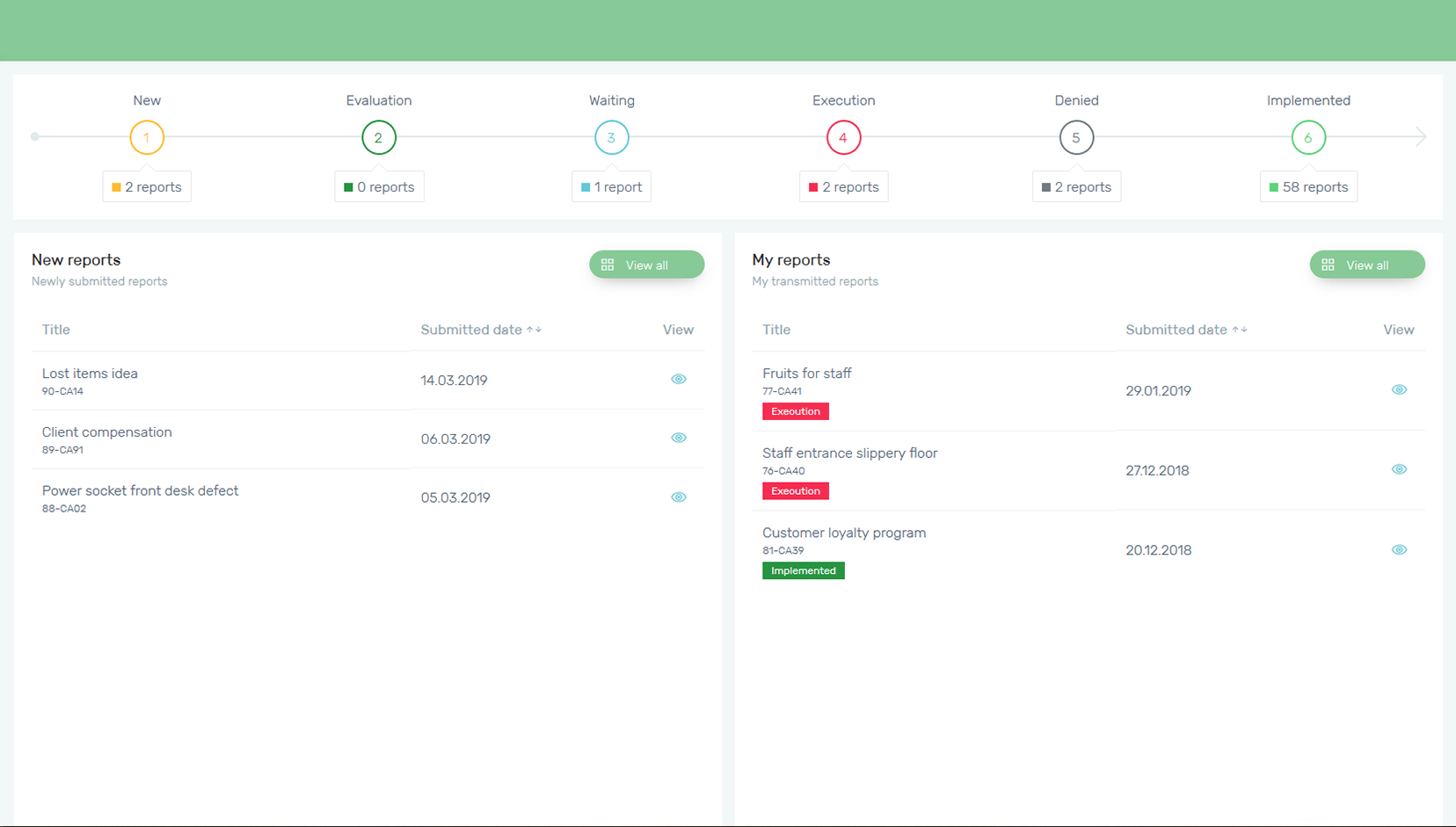 Read & Sign Management (RSM)
The teampulse Read & Sign Management is a tool to publish documents and important information, such as company news, short term changes to work processes, or instructions, all requiring an acknowledgement and read confirmation by employees. The information can be published to specific employee groups, for example departments or job functions. The tool enables process owners and superiors to check at any time if and by whom a Read & Sign publication was read and acknowledged.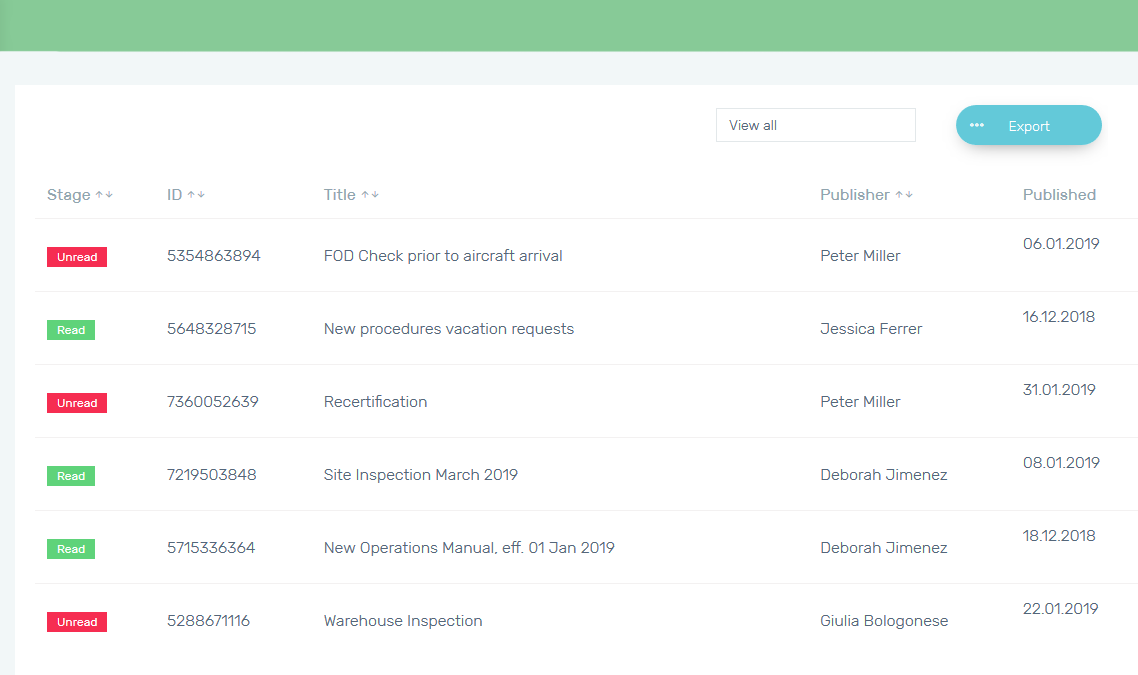 Organisation Management (ORG)
teampulse Organisation Management helps managing staff data while consolidating everything in a central place. A sophisticated permission management allows the definition of who can modify/read what data.
A clear-cut, instantly drawn organisational chart illustrates at any time the reporting structure and overall hierarchy of the entire organisation or a specific branch.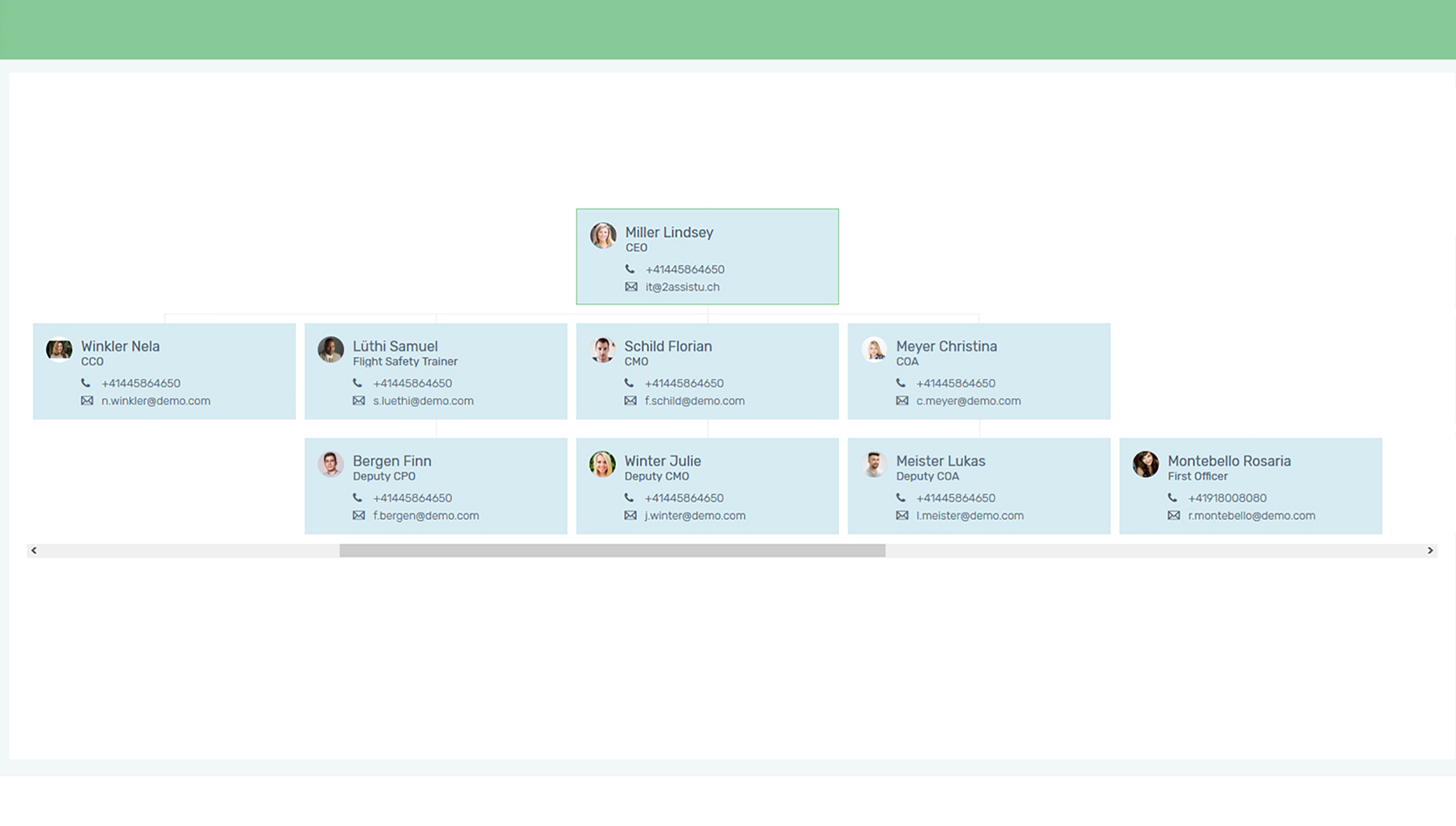 Inventory Management (IVM)
The Inventory Management provides an itemized catalog to manage company or employee property. Keep track of all equipment that belongs to the company or that was lent to employees. For example keys, access cards or uniforms. It is even possible to manage licences, passport information and expriry dates.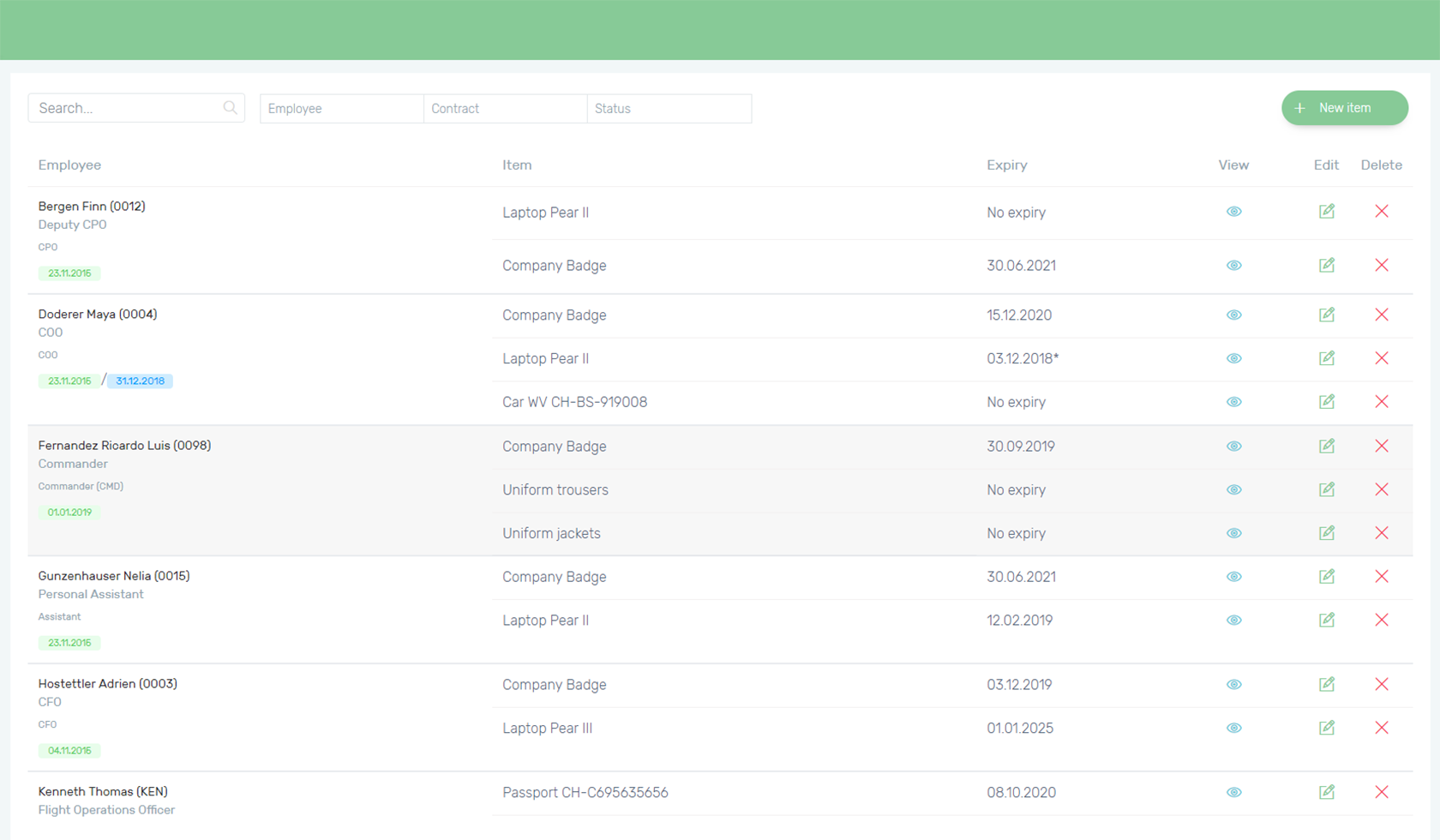 Contacts Management (CRM)
teampulse Contacts Management is a simple tool to manage company contacts, including documents. Activities for individual contacts can be logged (e.g. calls, notes, meetings, etc.) and seen in a timeline.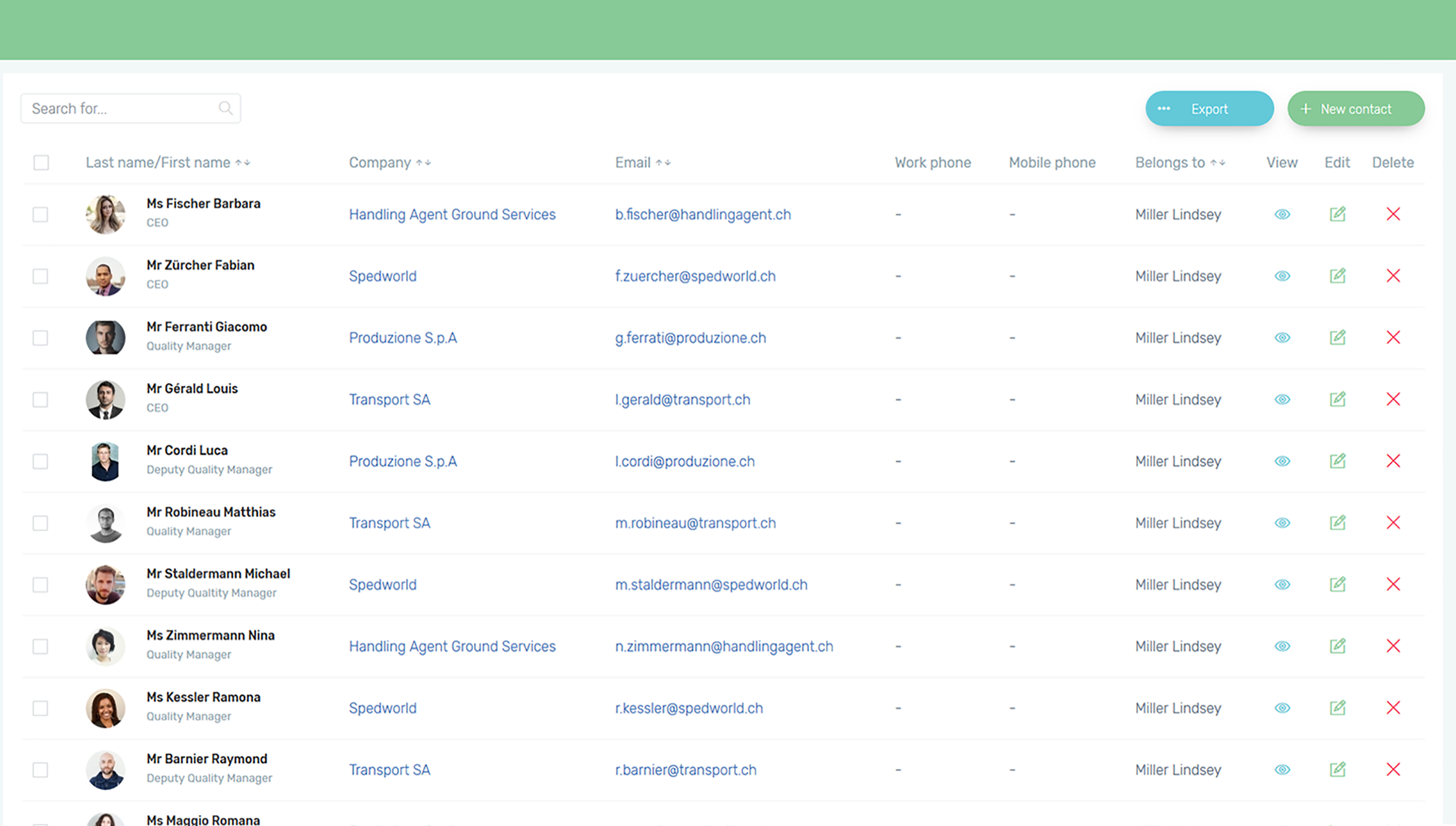 Users & Groups
In teampulse Users & Groups administrators can administer user groups and users. It allows the creation of new user accounts and their validity. Permissions can be set based on user groups allowing users to either have read/write, read or no access.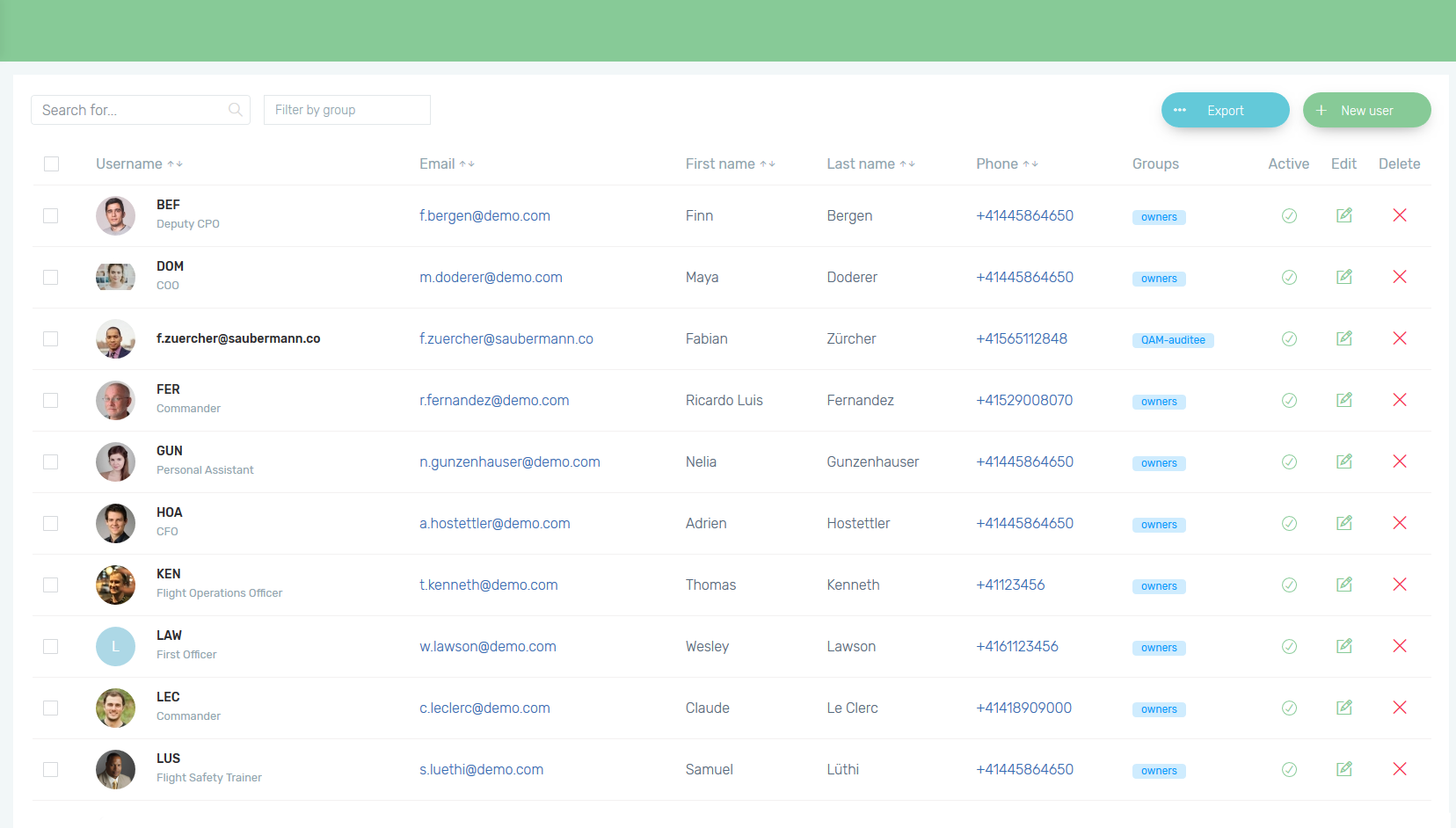 Customisation
Are you interested in teampulse but is it, from your point of view, missing an important feature? Or would you like to see a complete new functionality as part of teampulse that could help your organisation in the future? It will be our pleasure developing it for you at reasonable costs.
teampulse easily integrates with any other API application and can be connected with existing systems.
Besides the development of teampulse we also do system integrations or can develop your own software. Contact us if you are interested to meet our team of software engineers to discuss your ideas.